WOT4 Foam-E wired up for night flying at the Eagles FA club meet later in the month.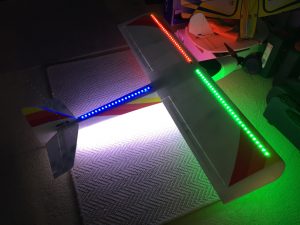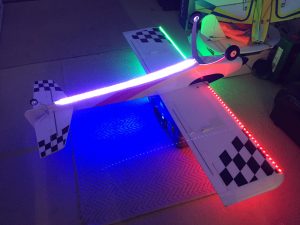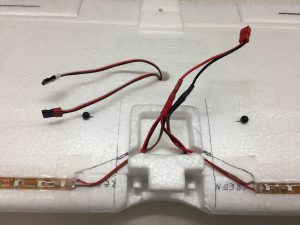 The LED strips are made for 12V supply so are just right for 3S LiPo models.
I obtained the LED supply from the battery JST-XH balance plug.
This then goes into a JST Y-lead, one end for the wing LEDs and one for the fuselage LEDs.